Mask Mandates Lifted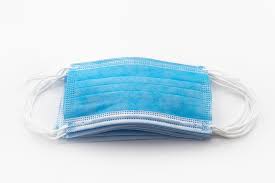 Governor Inslee announces mask requirements for indoor and school settings are no longer required starting March 11th. Masks will still be mandatory in health care scenes such as hospitals, school buses, public transit, and correctional facilities. The original statement was that masks would be lifted starting march 21, but this has recently been updated.
Students at Eastmont High school most definitely have a thought to share.
A sophomore said, "I think that getting rid of masks is kind of a silly idea." 
Many will continue wearing their mask.
Another student said, "I'm going to keep my mask on in hopes of continuing to keep myself and others safe." 
Yet others are on the fence about it because it is such a sudden change after almost two years of mask mandates.
There are many points and perspectives to this topic, many unpredictable outcomes all in hopes to conform to living in a society during a pandemic.