Every morning Monday through Friday at 6:45 the Eastmont High School Jazz band meets to rehearse. They end at 7:39 and begin their day just like the rest of the students merging into the crowded halls to scurry off to class. However, just what kind of dedication does it take to be a part of this band? 
Darius Severson, drummer and trombonist, wakes up at 5:30 every Monday through Friday. "I do not enjoy getting up early, I do it because I like jazz and want to further my experience in music. It is definitely worth waking up, I love doing the class and there are many trips I look forward to."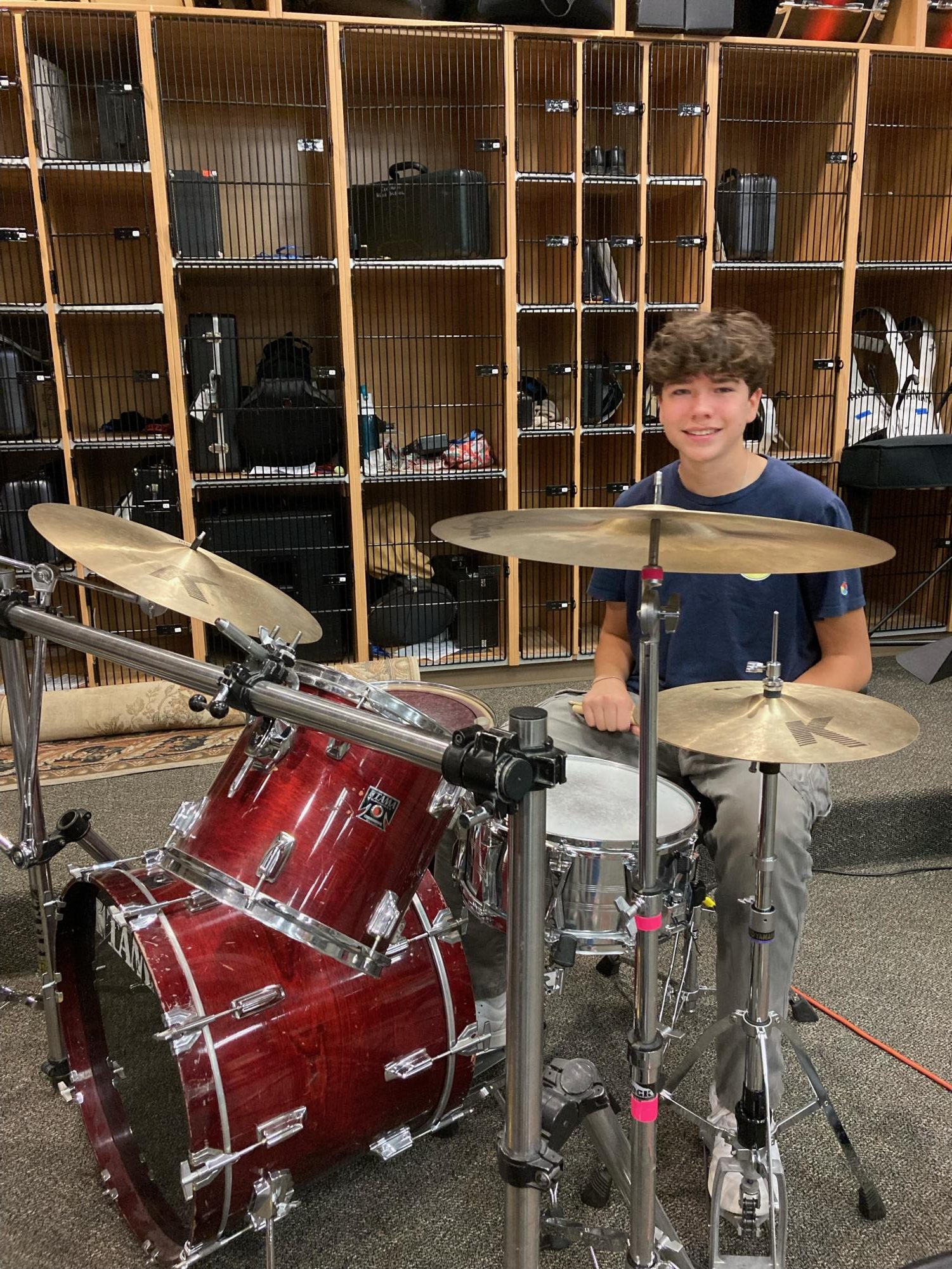 Darius commented on the difficulty of the music saying, "It is definitely high school to college level, but it's a good challenge."
The school is a completely different place this early in the morning. With an empty parking lot and empty halls. The sun, not even fully up yet, the students who attend come ready to play. 
Austin Padron, Pianist and Percussionist says, "It is something I enjoy doing, it's a passion, you get to be creative."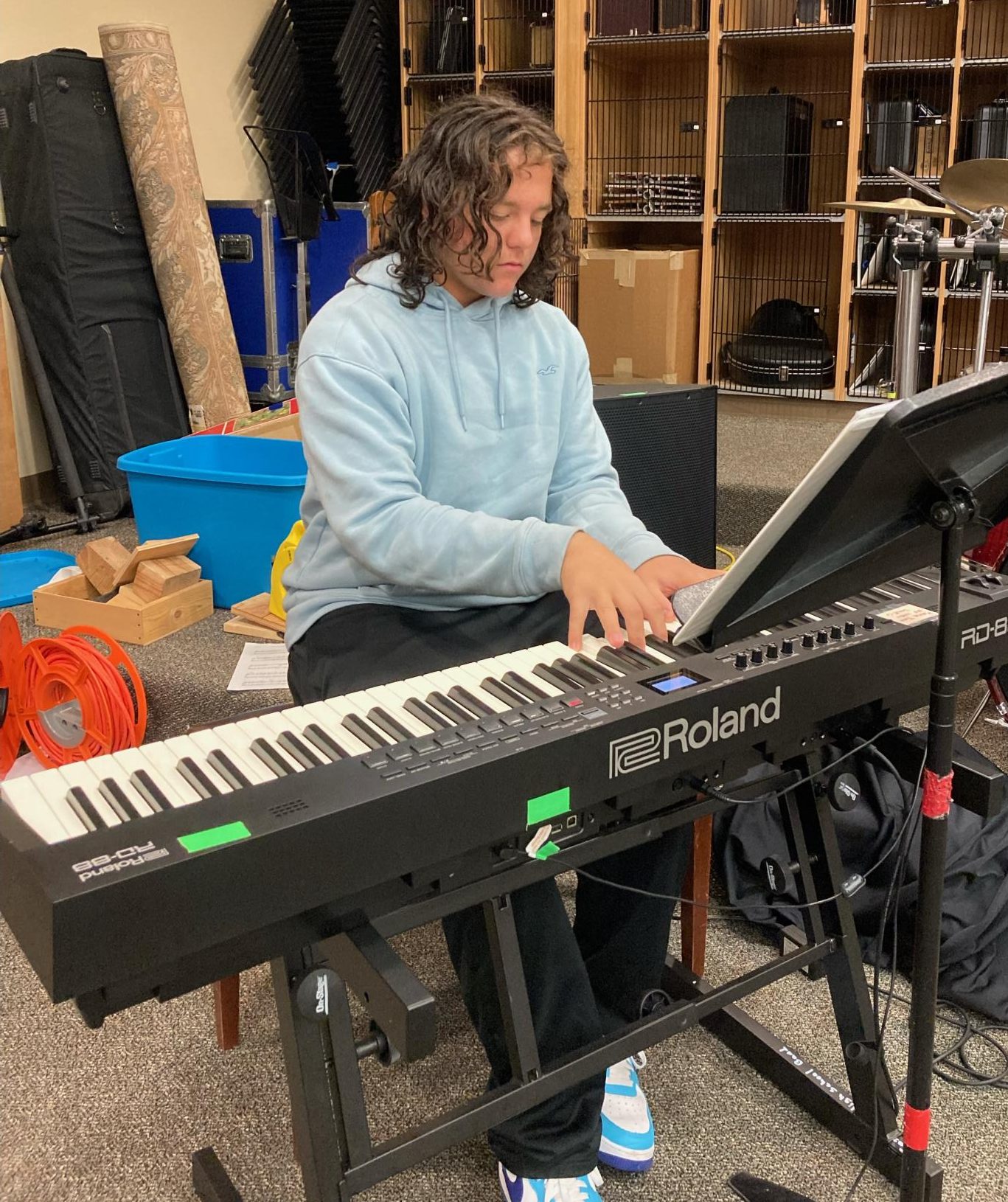 Austin says the music is not as difficult for him, "I get to be creative and still do my own thing" even when he's with the full ensemble. Despite the early wakeup he gets to do something he loves. 
A lot if not all of the students who attend Jazz can play more than one instrument.  
Isaac Severson, bassist and trombonist, wakes up at 5:30 every Monday through Friday for jazz. "It's time well spent."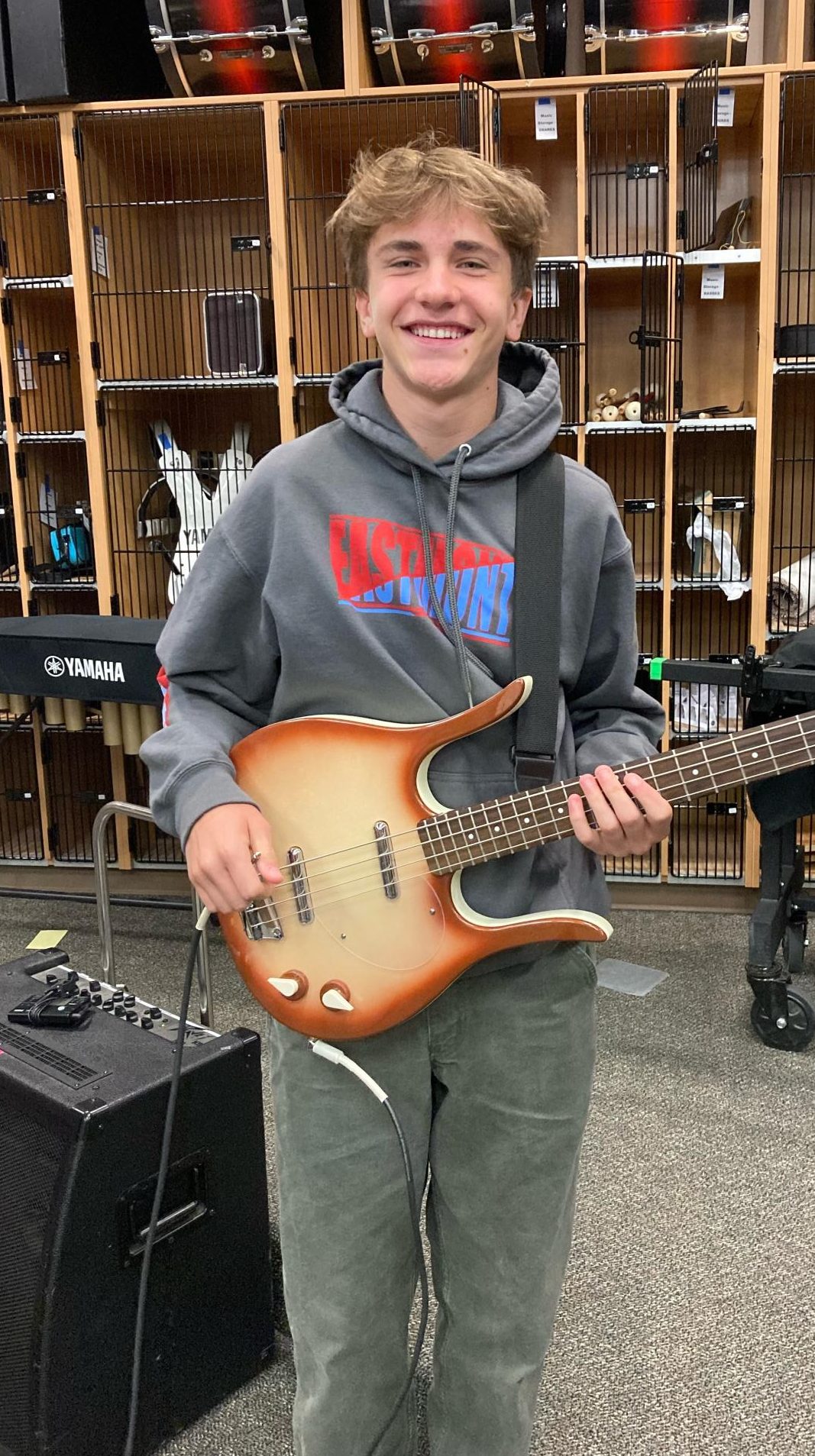 When asked if it was worth the early wake up Isaac commented , "yes, because of the friends you make and experiences you have. "The music is difficult. I don't play jazz entirely for me, but it's fun to play with the people." 
The Jazz band is a smaller band as there are about 23 kids who attend Jazz. 
Peyton Smith, Baritone Sax player wakes up at 5:30 every weekday morning as well. Peyton said "I feel like waking up early gives me initiative for my day, it's good for self discipline. I can get the best parking spot." 
He states that "the music itself is not difficult to me, however improv solos and solos are difficult." 
Unlike other music classes, improvisation is a bigger part in jazz. Writing your own solos is also a big part of jazz as every Tuesday and Thursday students are separated into their own groups and perform a song with parts that need to have solos written in by them!
The students who attend the EHS Jazz band are very dedicated and talented. It takes a lot to be a part of this band. The music is at a high level and the early wake up is what it is, however for your hard work the payoff is undeniable, the experience you get, and the opportunities you receive.