My father ,Bill Thomas, started his DJ business 28 years ago. His business, The Scarlet Dragon, is a mobile DJ service, though there are stationary DJ businesses as well.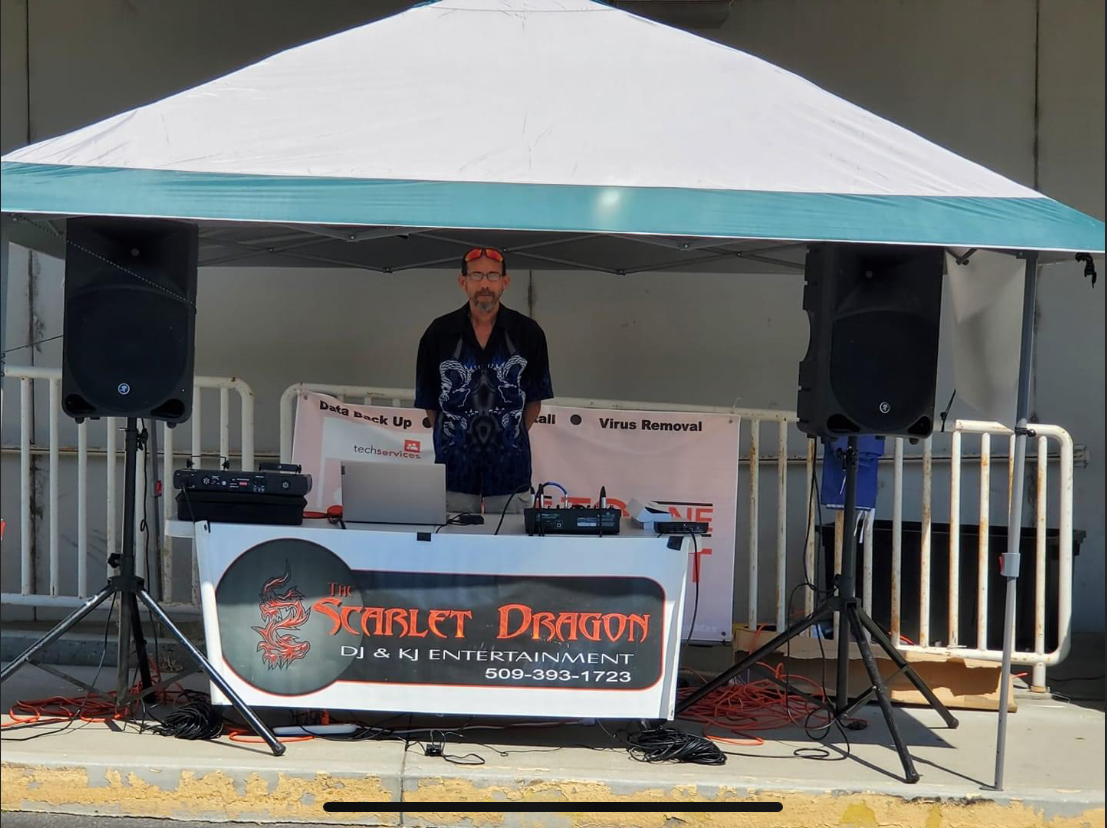 I began DJing five years ago with him. I love to do it with my dad.   It gave us a reason to bond again because what it can do is bring people together, but most importantly the DJers have lots of fun doing it together. Anyone can DJ, it's all about putting in the effort to try.  
There are other DJ businesses in town who are all friendly with each other and even help each other out when needed. 
 There are even other Djs within the school. Senior Johan Martinez also DJs. He goes by the name DJ Charrito. 
Martinez offers advice to anyone wanting to get into DJing: "Here's a great tip for you guys, if I was you, I would start with some YouTube videos. So that you can choose your style that fits you the best." 
 My dad's advice is to be open to work with them on the customer's budget because not all people can afford expensive things. 
My advice is If you love doing something then follow your dream and do what you love but never let anyone tell you what to do because then you'll be miserable and not happy doing what you love. 
Here are my tips if you want to get into DJing. First, you would want to get a system that works for you and that is in your price range. Next,  you would want to be comfortable talking to people over a mic. But if anything, I would be comfortable being you because that's what djing is all about having fun doing what you love with the people you love to have something to bond over.