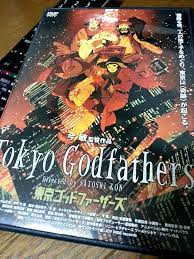 The animated film "Tokyo Godfathers" was written and directed by Satoshi Kon in 2003 but released here in the U.S only three years ago (2020). Satoshi Kon is known for his mind bending movies such as "Perfect Blue" and "Paprika" however this movie strays away from the psychological horror theme Satoshi is known for and instead is a heartfelt yet chaotic story. 
This animated film takes place on christmas eve surrounding three distinctive homeless individuals. A runaway teenager, a trans woman, and an alcoholic gambler. On this night while dumpster diving these three individuals come across an abandoned infant girl and agree to find and return her to her mother. Throughout this story there are twists and turns as well as Christmas miracles surrounding these characters that reveal each of their own unique stories on how they came to live this way.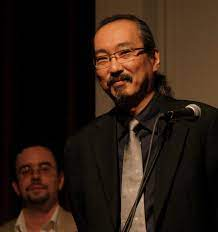 This movie struck my eye from the very beginning. It's a comedic and heartfelt film, that's a perfect Christmas movie and perfect for an any day watch. The animation of this film is enjoyably pleasing as well as the personalities of the characters. This story is a unique look into the lifestyle of homeless people and their everyday lives. It's interesting to see different lifestyles that are foreign to lots of people and this movie gives you a glimpse into it. This movie has a satisfactory stream time of 1 hour and 32 minutes, giving you a nice comfortable watch.
This PG-13 film does contain mild profanity, smoking, violence, and two brief scenes of partial nudity. It also contains an English dubbed version, and of course the original language, Japanese with subtitles provided. 
Overall, this animated film is witty, emotional, and suspenseful. "Tokyo Godfathers" is an enjoyable watch that's recommended for audiences 13 and above and available streaming online.