Spring Sports of 2022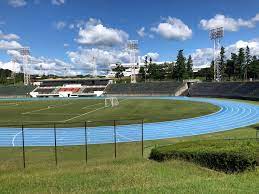 As spring rolls around the corner, the 2022 Season of Spring Sports has begun for all athletes alike to participate in. Sports such as tennis,  soccer, and track have returned for all students to participate in. 
Since the pandemic hit, sports has been at an uncertain point. As 2020 came around along with COVID-19, sports has taken a huge hit in enjoyment and competition as masks become a mandate. Sports such as cross country and track were shortened and the time was changed, especially cross country as it was moved to the Spring of 2020 instead of Autumn of 2019. However, as 2021 came around, mask mandates began to lift and sports once again returned to the normal schedules. 
"Sports in 2020 was horrendous," said an EHS athlete. "During XC there was nothing more painful than running a meet with a mask on."
Spring Sports in 2022 has been off to a great start and seems to garner even more hype as mask mandates once again have been lifted to optional by our State governor. Track especially has been getting the former glory it had pre-pandemic and a lot of the seniors now have a chance to experience the normal high school track experience once again since their freshman year. 
"I sure hope this season goes well since this is my last season," stated one athlete. "Fall sports was a blast, this season better be good too."