On October 25th EHS Jazz and Orchestra performed in the EHS commons. This was the first concert for these bands at EHS for the 2023-2024 school year. Many parents, relatives and friends of the students came to watch and be amazed by the performances.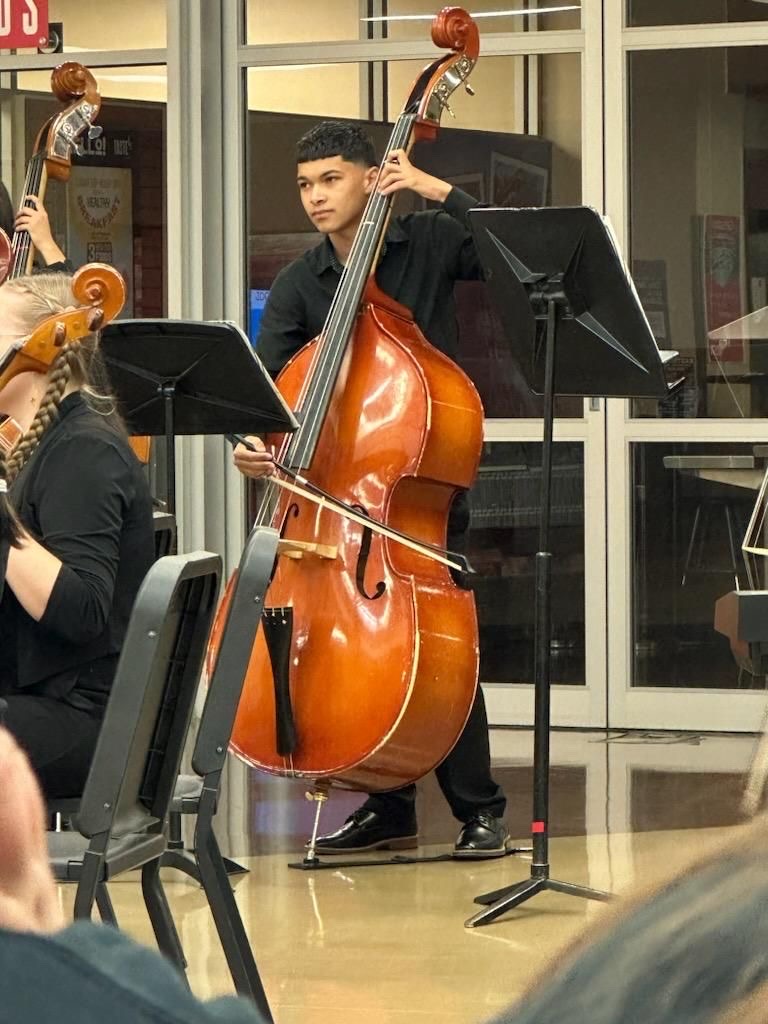 "It went well, we could've practiced more but we had great dynamics," said Elijah Turner, Double Bass player for the Orchestra and Trumpet player for Jazz.
Cristian Murdock Bassist and Trombonist stated that "it went ok, Jazz felt really great and it sounded like people really liked both bands. Some audience members said they really liked the Jazz band, especially "Don't Get Around Much Anymore." 
An estimated 100 people attended the event.
Turner stated, "The audience seemed to really enjoy it. My favorite song I performed was "Symphony in D", it challenged me and I enjoy the challenge." 
Murdock added, "I liked playing "One Note Samba" the most, my part is the most interesting in that song."                                                
The orchestra played first with "Symphony in D", "English Country Dances and Reels", and "Nordic Steel."
Jazz played second and played "American Patrol", "One Note Samba", "Stolen Moments", and "Don't Get Around Much Anymore."
The bands performed in the Commons because the Drama Club had the stage set up for the play. 
"Playing in the Commons was interesting, our sound was more faded and it was more echoey. I would have rather played in the Auditorium, the sound in there is just so much better than in the Commons," Turner said. 
Murdock also commented on playing in the commons, "I did not like playing in the commons, it spread our sound out too much, I'd rather play on the stage in the Auditorium for sure."
 Both performances were greeted with much applause and whistling. 
These bands need your support. Please come and check out their performances which are listed on the Eastmont Website (under Clubs & Organization). All of the band members would greatly appreciate your attendance to these events.